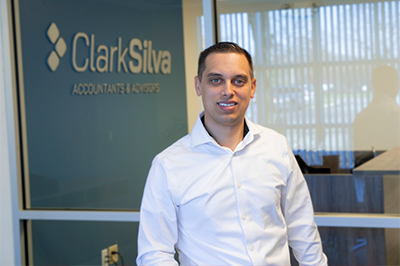 PARTNER
Keith is the co-founder of ClarkSilva and specializes in providing tax compliance services to small and medium sized businesses as well as high net worth individuals. Keith has disciplines in areas such as strategic tax planning, compliance, management advisory, internal accounting and entity structuring impacting closely held businesses and their owners. Keith takes a proactive approach to client service becoming a trusted advisor.
Keith lives in Rehoboth, MA with his wife Lisa, daughter Molly, and their golden retriever Casper. When Keith is not providing great service to his clients, you can usually find him on or near the water. Keith enjoys boating, fishing or enjoying a cocktail on the beach!
Education and Memberships:
Bachelor of Science in Accounting – Roger Williams University
Master of Science in Taxation – Bryant University
Licensed Certified Public Accountant
Rhode Island Society of Certified Public Accountants
American Institute of Certified Public Accountants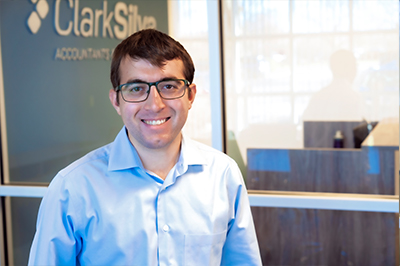 PARTNER
Ben is a co-founder of ClarkSilva. Ben specializes in the areas of tax planning and compliance for privately-held businesses and high net worth individuals. Ben has experience working with a diverse client-base from a wide-range of industries. Ben is dedicated to helping clients achieve financial and business success with tailored accounting and tax solutions specific to their industry and goals.
Ben lives in East Providence, RI. When not in the office, Ben enjoys traveling, theater, fishing, and hiking.
Education and Memberships:
Bachelor of Science in Accounting – Rhode Island College
Master of Professional Accountancy – Bryant University
Master of Science in Taxation – Bryant University
Licensed Certified Public Accountant
Rhode Island Society of Certified Public Accountants
American Institute of Certified Public Accountants
International Fiscal Association
Institute of Management Accountants